Undercurrent News covers the EU Fisheries Control Coalition's reaction to proposals for increasing transparency of fishing control efforts and spend, which are currently being negotiated.
The proposals from the European Commission, European Parliament and Council of Minsters were all evaluated in a scorecard, as seen below.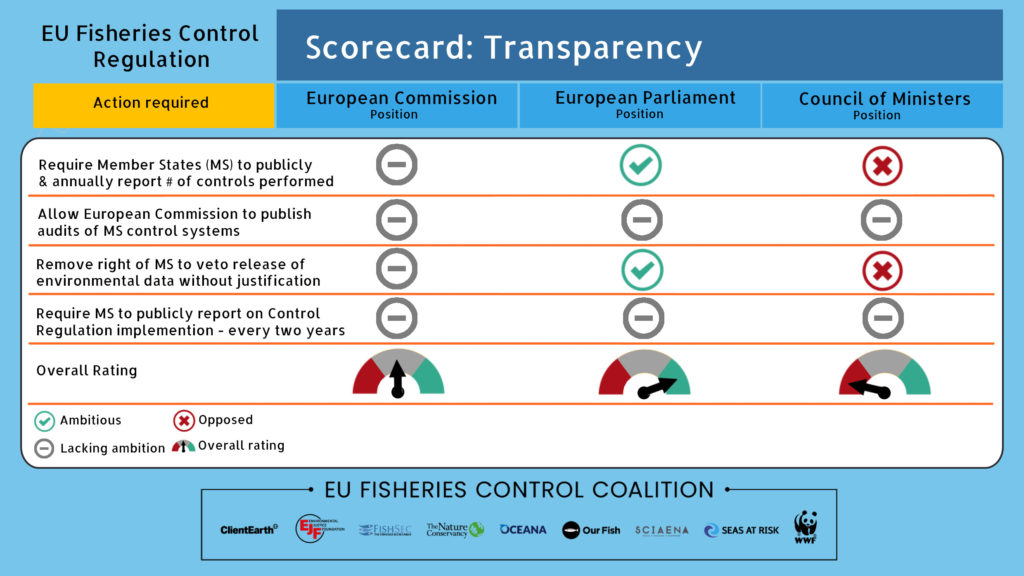 The Coalition argues that increased transparency will allow stakeholders to more expediently identify when there has been a failure in fisheries control and enforcement, thus helping Member States to avoid the financial costs of infringement.
Trilogue negotiations between the three bodies on the EU fisheries control system are ongoing and expected to conclude in 2022.
Click here to read the full article (behind paywall).